Transport For Victoria have quietly put out a map and plan for the rail network for 2025. It's dated June, but I hadn't spotted it before.
Well, I say plan… it's only a ten page brochure (eight if you exclude the covers) mostly summarising projects that we already know are fully funded:
Metro tunnel (aka Metro 1)
Level crossing removal
Mernda Rail (which opens later this month)
Hurstbridge line upgrades (currently the object of a political stoush)
Regional Rail Revival – new fleets and track duplication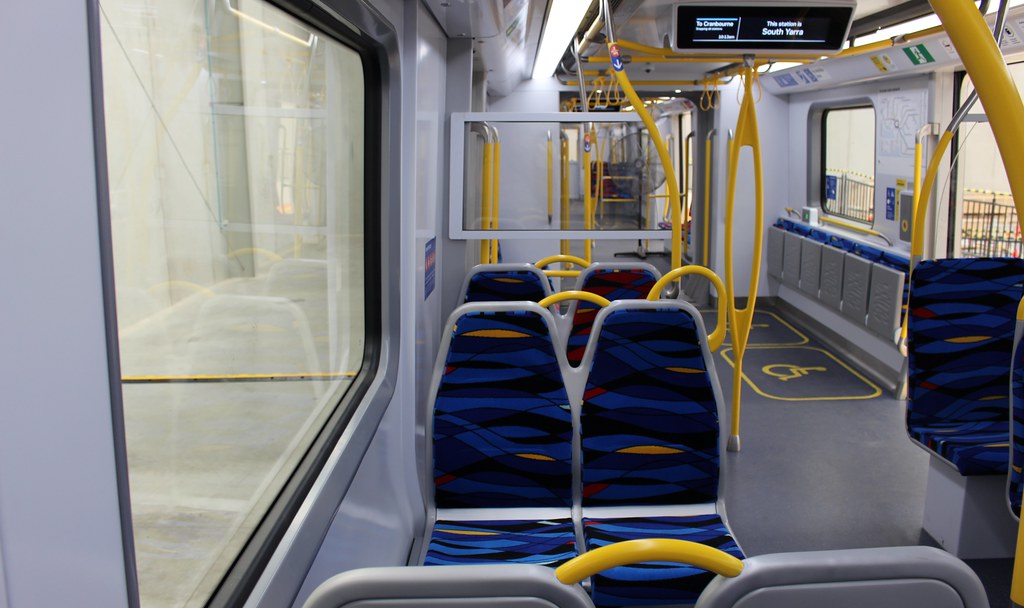 In comparison the 2012 plan, which covered metropolitan rail only, was 144 pages. So this one is scant on detail.
It does vaguely mention the prospect of all-day frequent services:
The Major Transport Infrastructure Program is delivering a series of projects to transition the network to a 'turn up and go' service, which will deliver:

More peak services, reduced wait times and improved connection times
More frequent services throughout the day, with more services outside of peak periods to support non-peak travel
Improved journey experience, including getting to and from the station and transport interchanges
…which on the face of it sounds good, but there's no public plan of how and when this will happen, other than that we know the network infrastructure will be able to support it. (And besides, most of the rail network supports this right now.)
Marcus Wong recently noted that the business case for the Metro 1 tunnel didn't even include anything better than a 20 minute frequency to stations west of West Footscray. The government rang me to say that's just a "base case" and not a service plan. But it's not surprising people assume it is a service plan when it looks like a service plan, and there's no other public documentation available.
The rail map 2025
And then there's the rail map. They've published a 2025 version that shows how it'll look once the Metro 1 tunnel is open. (View it bigger or go to the original PDF)
This confirms what we knew about operations once the tunnel opens. The Sunbury line will connect through to the Cranbourne/Pakenham line. Frankston trains will run through the Loop. Sandringham will run through to Newport.
State Library and Town Hall are shown as distinct stations, but with connections to Melbourne Central and Flinders Street.
What's interesting is what the map doesn't show. They've apparently not committed to removing Glen Waverley trains from the Loop, even though it's obvious that as frequencies increase, they'll need to do so. Myki on long-distance V/Line? Not clear. Melton/Wyndham Vale electrification? Also not shown.
The document does mention the latter, and other upgrades in passing, without any timelines, providing something of a shopping list for the politicians as we move towards the State Election.
Metro 2 is not mentioned, and there's only a brief mention of accessibility.
It's good to see them looking ahead… though I'd hoped to see something that showed a bit more detail around all day service frequencies. These are vitally important to how people can use the train system. The Coalition has made a pledge (but it seems a bit wobbly as it's not in writing anywhere), and Labor are yet to talk about it.
The current, mostly every 20 minutes, train service doesn't cut it in a city of almost 5 million and growing, especially in the face of growing motorway expansion that will worsen congestion. Let's hope we see this change sooner rather than later.