This is the bridge from Flinders Street Station's Elizabeth Street subway to Southbank. Does it have a name?
Ron asked, and I looked at various maps and walked around it, but can't find a name for it. Anybody?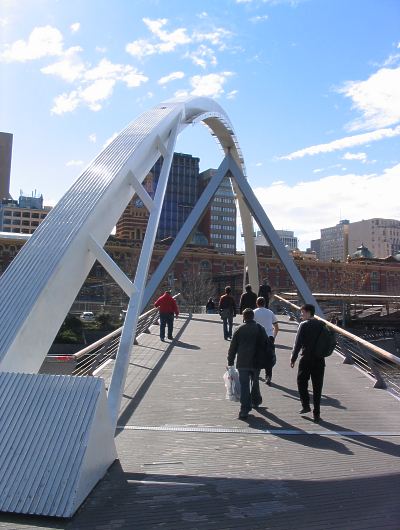 Or if it doesn't have a name, would anybody like to suggest one?
(No actual naming rights to this bridge conferred or implied, except perhaps in your imagination.)