I've written before that Victoria (and Melbourne) was the only major jurisdiction in the country not publishing patronage data more regularly than once a year.
Well, kudos to the Department of Transport: just recently they started publishing monthly patronage data, alongside updated annual station entry data for Metro and V/Line.
(I know Philip Mallis had been regularly requesting station data; he deserves credit for helping highlight the need for regular publication of this information.)
At the time of writing, the monthly patronage data goes from January 2018 to September 2021, so there's a bit of catching up to do, but this finally gives us a good view of the situation before and during COVID-19.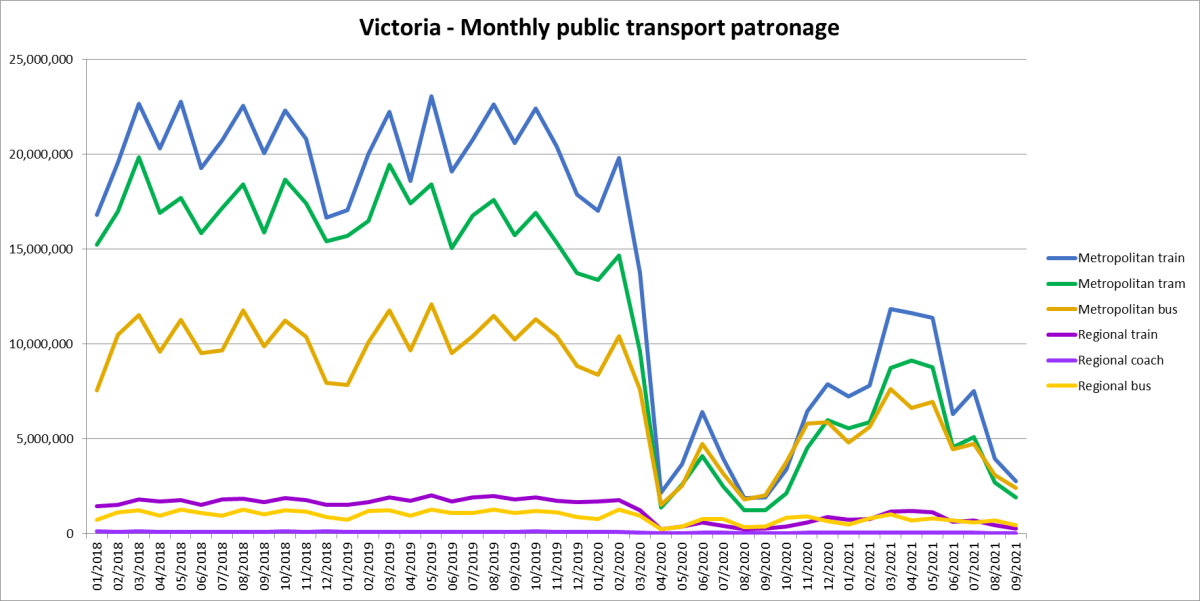 You can see the annual effect of summer holidays, with patronage lower in December and January 2018 and 2019.
We all knew that it hit record lows for most of 2020. There was a recovery as things opened up in late 2020 (schools in particular went back for a while), and it climbed in early 2021, then fell back down again as lockdown came back.
Here's another view using 2019 as the baseline. (Yes, it looks a little like a cartoon snake.)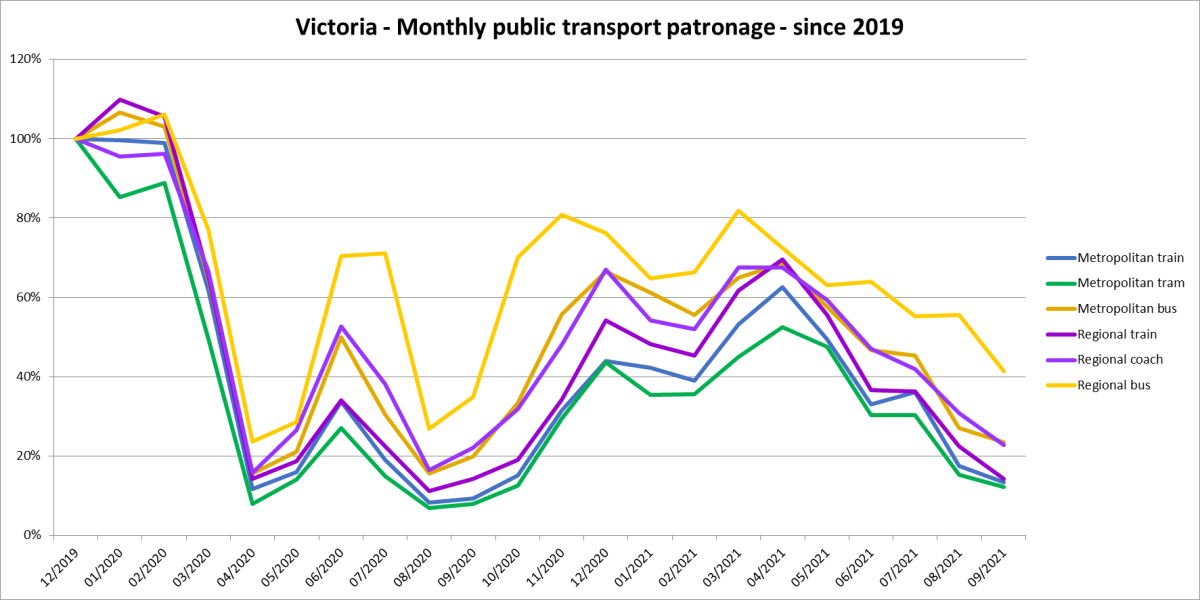 The 2018 numbers jump around a bit. I'm not actually sure why November 2018 tram patronage was 13% higher than 2019.
Jan and Feb 2020 actually looked quite positive compared to 2019. Then we can see they all dropped off.
But buses (regional and metropolitan) and regional coaches were consistently higher than trains (regional and metropolitan) and trams – probably reflecting the focus of rail modes on CBD white-collar workers, who had (and continue to have) much higher rates of working from home since COVID-19 started.
Hopefully updates to this data will be regular and punctual – the metadata indicates it will be updated every 4 months.
Over time it would be nice to see more timely data, but nevertheless, it's great to see it finally being published.