Last month I noted that the State Government has prepared the "Big Build" calendar of major disruptions to the transport network.
This calendar is easy to read, but it turns out it is fatally flawed.
Below you can see how January looks. Note the absence of any disruptions today, 27th January – thanks in part to the early return of trains through Caulfield.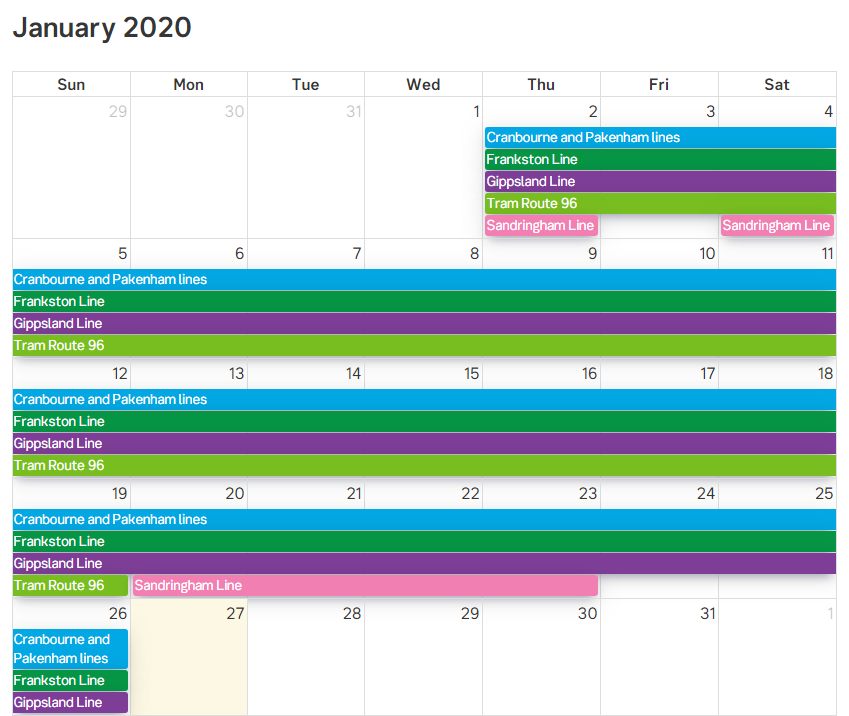 The problem is… that's wrong.
The whole of the Craigieburn line has been out of action all weekend.
You won't find it listed on the Big Build web site – but it's shown on the Metro or PTV web sites.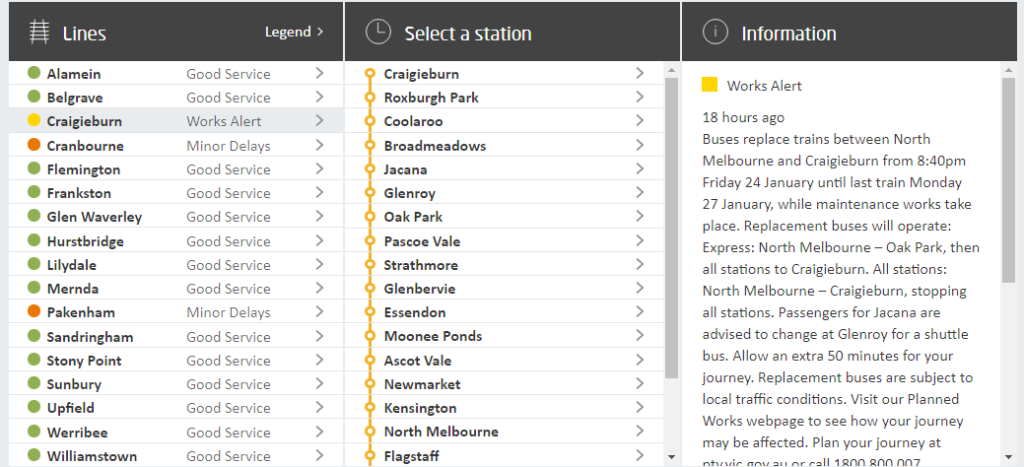 Why is this?
Because the line is closed for maintenance works, not project works.
Likewise the Big Build web site doesn't show the closure of the Werribee and Williamstown lines next weekend… but it does show the closure of the Stony Point and part of the Frankston line for two weeks in February.
It's a similar story with staffing at the rail replacement bus stops. When it's project works there are plenty of staff. Turns out they can be thin on the ground when it's maintenance works.
It's ridiculous. Passengers don't care who is running a rail closure. They just want accurate, consistent and complete information.
The Big Build calendar format is excellent, and very readable, but if it's only got half the information, if you can't actually depend on it to show you when a rail line is closed, then what's the point?
Despite the big merger last year of PTV and Vicroads and numerous other bodies into the Department of Transport, the claims of an integrated transport system clearly haven't come to fruition just yet.
PS.
On the bright side, I'm told they're working on changes so we don't see a sea of orange notices at central stations in future. Apparently this picture has been doing the rounds.