My native garden attracts native birds.
These are our latest residents, visiting for Christmas: rainbow lorikeets. Very colourful; they seem to be enjoying the food available at the moment.
Christmas is almost over at our house. Due to travel commitments, the various arms of the family had their gatherings over the last two Sundays.
As we wrap up the year, a couple of articles caught my eye. They're a reminder that while the world is often replete with bad news, there is hope.
99 Reasons 2016 Was a Good Year — lists numerous (mostly low-profile) achievements in areas such as conservation, public health, political and economic progress.
…and this was really interesting:
A history of global living conditions in 5 charts — goes into detail about world progress on key indicators: poverty, literacy, health, freedom, fertility and education.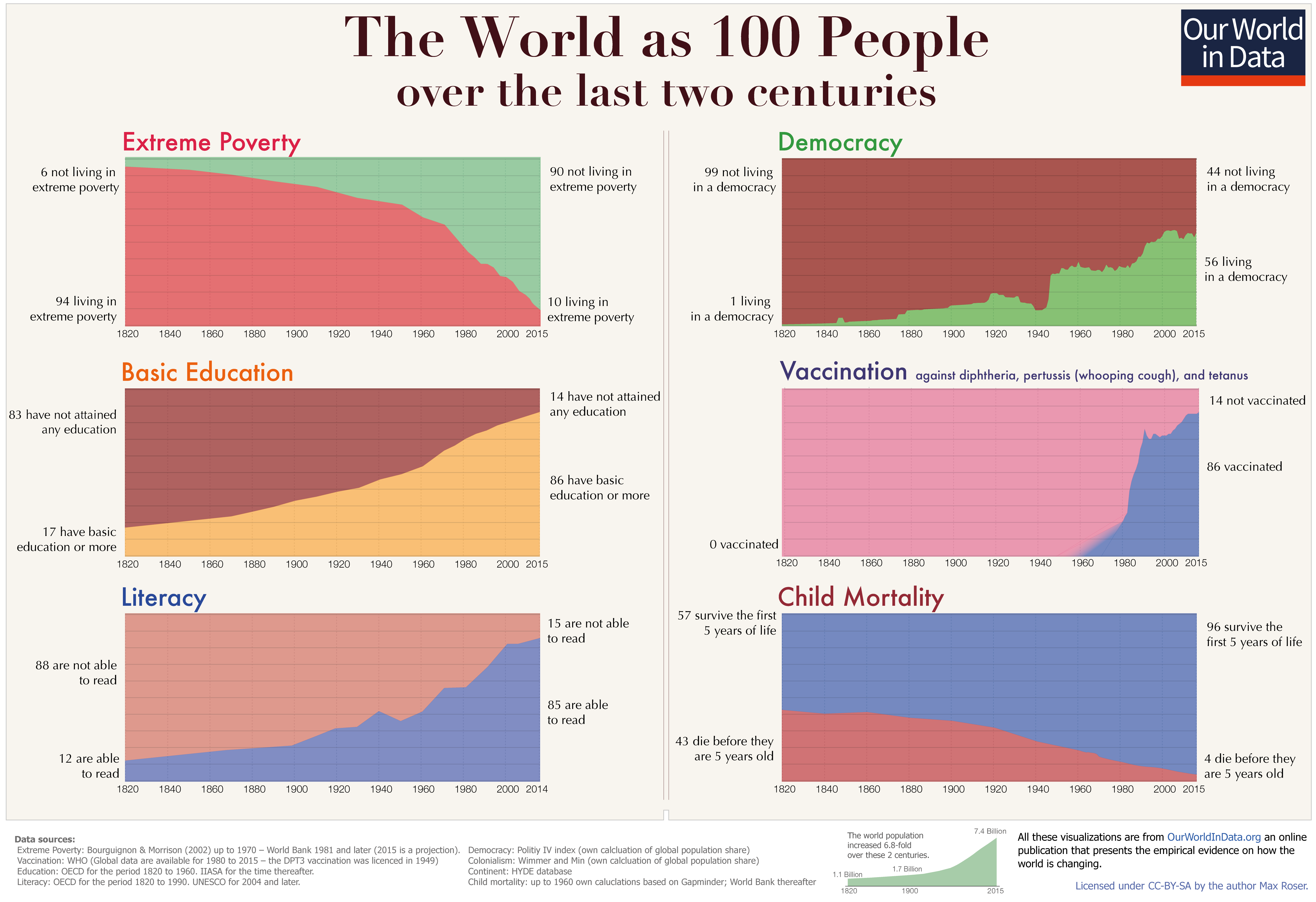 (Click through for full details, including interactive graphs.)
There is hope. It's not all doom and gloom.
This is not to say we don't have to fight for progress. Nor does it mean everyone is benefitting from the advances — one of the lessons from 2016 is that a lot of people feel they are being left behind.
But it's reassuring that as a species, overall, we are moving forward.
Happy Christmas.