I noticed the other day that the ABC Local web sites were down for maintenance.
They got a revamp in mid-2008 that left it incredibly messy. Apart from the garish green and black colours, it was impossible to find things.
It's like they forgot that they're most often promoted via the ABC Local Radio stations; finding programme information and clips was really difficult, lost in a sea of links.
Happily they've given it another facelift, and not only are the colours a bit easier on the eyes, it's a easier to find things again.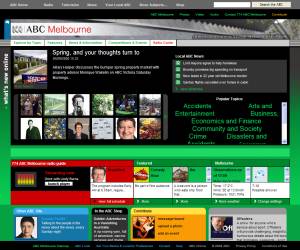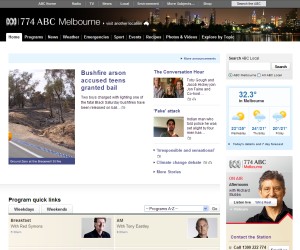 Progress, definitely progress.