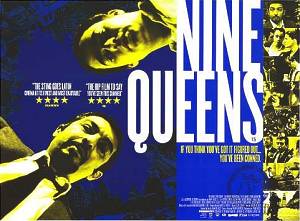 Ever see the film Nine Queens? It was very enjoyable Argentine movie about a couple of conmen. I'm not sure where my copy is at the moment, but anyway…
(SPOILER FOLLOWS)


Towards the end it's got a scene where a major bank goes bust and panic ensues as people try to get their money back.
At the time, I thought that was a plot device that would only work in a South American movie.
Maybe not anymore.
Well, maybe before this morning, anyway.