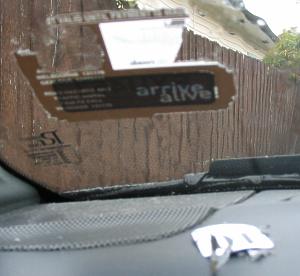 When driving my car, I'm now more informed about the world around me than I've ever been. Because my car radio can't get FM anymore. So I'm on the talk stations… Radio National, 3LO (aka ABC Melbourne) and NewsRadio. Byebye PBS and TripleJ, unfortunately.
NewsRadio in particular has been unexpectedly interesting. It's probably deadly dull during the week when they're lumbered with parliamentary broadcasts, but on the weekends (when I do virtually all my driving) they have a good mix of current affairs and news and features from around the world, though possibly a little too much sport for my liking. A weekend or two ago they had a great feature from the BBC about the life of John Peel, and his extraordinary influence on the music world. It was great stuff.
If I wanted music in the car, I suppose I could play a casette. If I had any. If it becomes too annoying, maybe I'll get it replaced with a super-dooper new CD or MP3-capable unit. But for now I think I have better things to spend my money on.
Speaking of the car, I replaced my rego sticker over the weekend. It had been paid a month ago, but I'd forgotten to stick it in. About a week late — lucky I didn't get pulled over, as I suspect there's no way I'd remember if I'd paid it or not.
"Yes officer, uhh, I remember getting the form… but did I pay it? … ummm…"
Now… I know it's only once a year, but would it kill them to invent a sticker that could be easily peeled off the window, rather than having to go at it for a good half hour with my longest fingernail?