If you've just eaten or anything, go read something else. This is a bit gross.

Found this in my garden.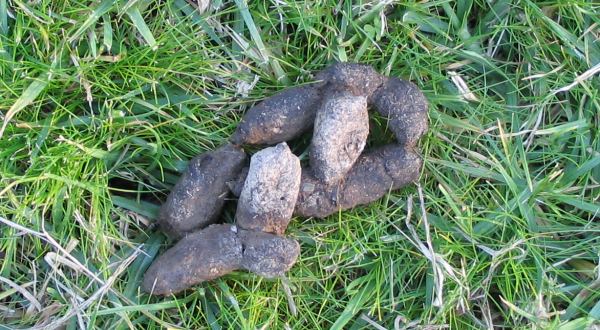 Since I don't have any pets, I'm wondering what it was. Cat? Possum? Elephant? Anyone know?
(So sorry, I neglected to put a ruler next to it so you could judge the size… it wasn't super-big actually.)
I certainly wish they'd go crap somewhere else.