Michael Grade has been appointed chairman of the BBC. Doctor Who fans must be wondering if Grade — the only enemy of the Doctor that managed to kill him completely by getting the series cancelled — will be up to his old tricks. Perhaps he'll squeeze the production budget so tightly that they can't even afford a proper TARDIS.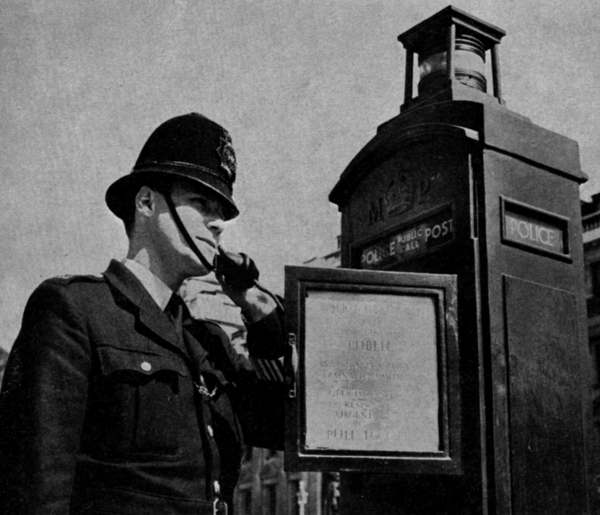 London Metropolitan Police Post, circa 1964.
From The Boys' Book of Scotland Yard. I've kept this book for decades, hoping to use this picture for something.