Spent yesterday driving up to Kyneton and Castlemaine. Just for exploring, the country air, and the company.
Noted on the freeway, a sign saying "Dull day? Use your low beam headlights".
Well, we were having a quite interesting day, so the headlights stayed off. We did see a number of other people in cars who were obviously fairly bored though, as their headlights were on…
Spotted in Kyneton — just another hazard for the cyclists to watch out for: horse shit in the bike lane.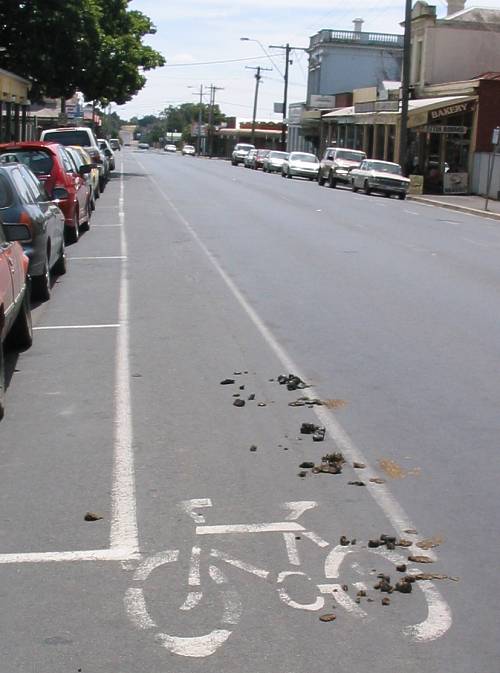 If I were a cyclist, I'd be complaining to the local council. After all, there are no signs indicating it is a Horse Shit Lane.