Here's something I learnt yesterday: There's a small town called Eucla, WA, near the SA border. Population: 53.
Get this: It has its own timezone, which is halfway between Perth and Adelaide time.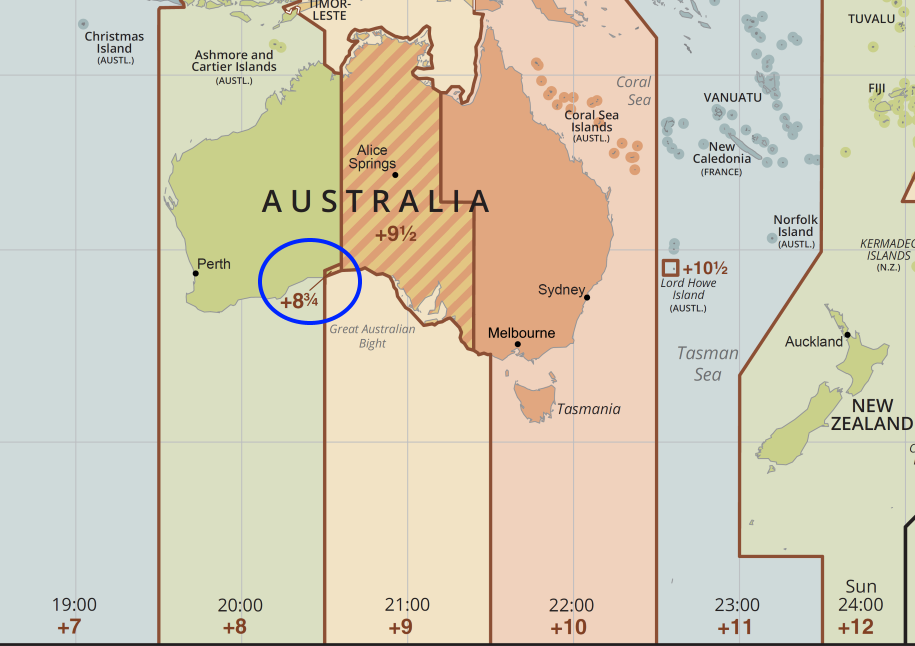 The timezone abbreviation is ACWST, though it's usually called Eucla Time.
It's shared with a handful of other nearby small towns. It's 08:45 ahead of UTC (or 75 minutes behind AEST).
And yes, they observe summer time.
It appears to be not an official timezone, but is observed locally, and is supported in operating systems such as iOS, Android, Windows and MacOS.
And apparently they switch to this timezone on the Indian Pacific as they pass nearby.
---
More reading: