Another in my series of ten year old photos.
If you drive out of the car park at Southland, down the ramp from the 2nd level, near the railway line, you may have noticed that there's a sign there saying to "Give way to pedestrains". Evidently it's been that way for at least ten years. Late in 2017 it'll finally make sense: "pedestrains" are obviously pedestrians walking to the railway station about to open at last.

Ah, back in the days when Connex ran the rails.

This was at Skateworld in Mordialloc. Evidently it had been taken off a train – I'm guessing it's old Comeng seating, though the seat cushions had been changed.

"Worst fares in Australia"! This was a splash resulting from a PTUA study comparing fares around Australia for different distances into the CBD, which showed that in most (but not all) cases, Melbourne's were highest. With the 2015 cut for long-distance fares, it's changed a bit since then.

Here's the graph for single fares — the thick blue line is Melbourne: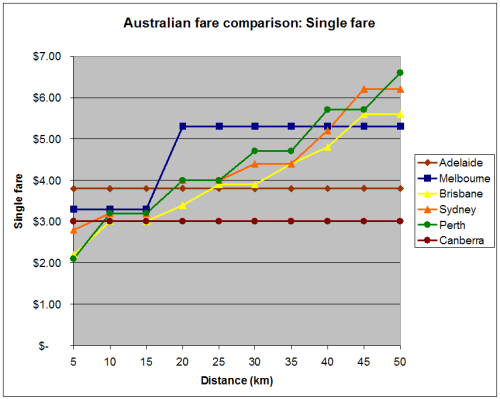 And another was done that included a handful of world cities — adjusted for Australian dollars: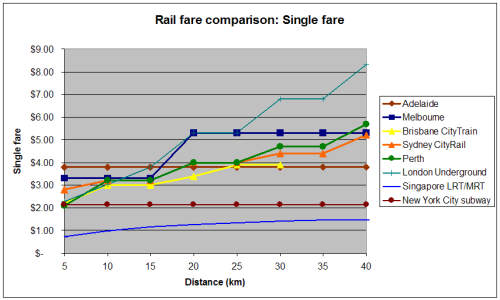 Finally, this was before the wholesale disposal of CRT televisions started. I think the message here is: don't buy a "Konka" television.