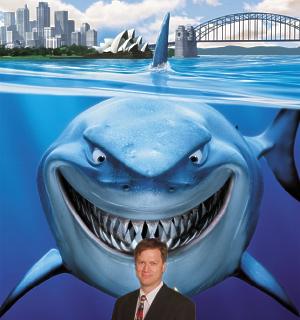 Finally got around to watching Finding Nemo on Friday night. Great stuff. My favourite characters would have to be the seagulls. "Mine!" I think they captured them perfectly.

It made me recall Andrew Bolt's critique of the movie. It's a terrific laugh, as Boltie usually is. I always make sure to check out what he's been ranting about. Whether it's intentional or not he seems to very nicely fulfil the cliche of the rabid right-wing columnist. I don't think his piece on Finding Nemo is online anymore, but I've dug it out of the marvellous Gulliver public library archive. Enjoy (Note he thought the seagulls say "Mate!" Hmmm).
Can't wait to see what he has to say about Play School's "two mummies" segment.